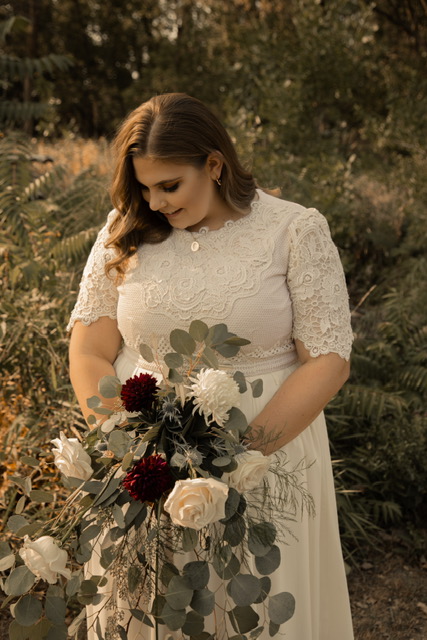 Custom Design
Creating your custom gown is a process that we will walk through with you and a favorite part of my job. To take ideas and make them into reality, your reality, is a thrill. We will collect your ideas and images, choose the perfect colors and fabrics and turn them into your gown. We create a toile', which is our test garment, where we get the fit and form perfected. We then move on to the actual garment construction from the bridal fabrics, making sure the fit and flow is as you envisioned. You will be included on all decisions, for in the end, this is your gown and  your wish is our command.
And for the groom and groomsmen we can help you with vests and accessories, such as pocket squares and ties. Be sure to ask us about our full range of services.
KIND WORDS FROM CLIENTS
I think back to when the journey of finding a dress began for me and how much of a nightmare it became. But then YOU came around and the nightmare quickly turned into a wonderful dream. Thank you so very much for all your patience with me, for working so hard in researching different materials, for your expertise and time, and for your amazing talent. You truly turned this experience around for me and I am forever grateful. Thank you for this treasured gift of a lifetime. I LOVE my wedding gown so much. I feel beautiful in it and am so looking forward to wearing it on my wedding day.
-Stephanie Shwoerer-